Hello.................I am Bret Meanor
Take a look at Washington DC and you will agree, some things just don't make sense
THE AMERICAN PEOPLE HAVE BEEN DECEIVED ABOUT HER HISTORY BY THOSE WHO ARE JEALOUS OF HER SUCCESS
LETS CONNECT WITH DC
Bret has a direct approach that deals quite effectively with all the important issues. His articulate style communicates ideas in a way that makes sense to everyone. I was especially challenged by his provocative and fascinating presentation."
Steve Baumann
Quality Engineer
Campus Crusade Ministries
Bret Meanor is politically speaking. It has been his passion since the days of Watergate and President Nixon's resignation. As a student of politics for nearly thirty years Bret Meanor cuts through all the confusion that's created by members of the press. His writings and radio commentary give clarity to the important issues impacting the nation.
With a background in American history, political studies and theology he takes a direct approach to what goes on in the nation's capitol. He does it with a continuos and focused attention on those individuals who really make a difference in our national political debate. From the days when Gerald Ford assumed the presidency to the time when Bill Clinton was impeached, so many have tried to explain what is going on in the world's most important city. Bret Meanor makes it all make sense to everyone. Bret Meanor is politically speaking.
His approach to political analysis is honest and unashamed! It's a unique critique of the immense power and influence that can be found in our nation's capital.
No city reveals the real heart of America as does Washington D.C. Our nation's capitol is a place where power is its entire heartbeat. From the questions about post war IRAQ, the economy, Bill Frist's leadership and Homeland Security, to the DEMOCRATS and their desperate measures; political commentator and author Bret Meanor focuses on D.C. politics and its impact on the nation.
Bret's first book, Too Much Power©, exposed the presidency of Bill Clinton and how the impact of his enormous power was felt for many difficult and controversial years. Click on the cover to read excerpts from selected chapters from the book.
"Bret brings powerful analysis to recent and current American politics."
Jason Vance
Accountant
Phillips Petroleum
Bret Meanor has a master's degree in theology, a bachelor's degree in social science and has been a student of Washington politics since the days of Watergate. He grew up in up state New York and presently teaches in the Houston area. Bret Meanor is politically speaking.

.
Time to speak up America
The election of 2008 is about holding on to American values
Insert Another Sub Header Here
Hi, I am Bret Meanor and there is so much that can be said about American politics. You can read what I really think at http://www.yakandyak.com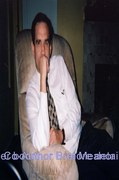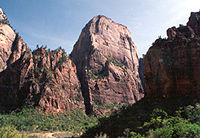 BE PROUD TO BE AN AMERICAN
WHO WILL IT BE? MITT ROMNEY?, JOHN MCCAIN, FRED THOMPSON, MIKE HUCKABEE? ANYONE OF THESE WOULD DO AMERICA GOOD
His newest book is incredible
LETS BRING GOD BACK INTO THE CLASSROOM
DO AMERICANS REALLY CARE?
THE BOOK YOU MUST POSSESS
The Ninth Circuit Court declared "Under God" unconstitutional in 2002. In June 2004 the United States Supreme Court rejected the case. During those two years Americans were fed distortions, half-truths, and worthless myths about the political and religious history of our country. My book is a response to all that deception. My goal is to explain the real meaning of the phrase "wall of separation", as expressed by Thomas Jefferson, in his letter to the Danbury Baptists. My intent is to clarify some very important words spoken by President John F. Kennedy in his bid for the White House. My desire is to show how the American Civil Liberties Union has fought for decades against religious liberty. My hope is that people will see what is really happening in America today. More Americans are open to religious discussion and dialogue than have been in decades. As a country we are ready for change and this book is a genuine call for action